Desmond Doss: The Conscientious Objector | Book Review
11:57:00 AM
If you guys have seen the movie
Hacksaw Ridge
, by the title alone you already know who this book is about. If you haven't seen the
tearjerker-real-life-movie
of Andrew Garfield (he acted SO WELL in this movie, I couldn't stop crying in basically all the scenes) then I urge you to Google up the name "Desmond Doss."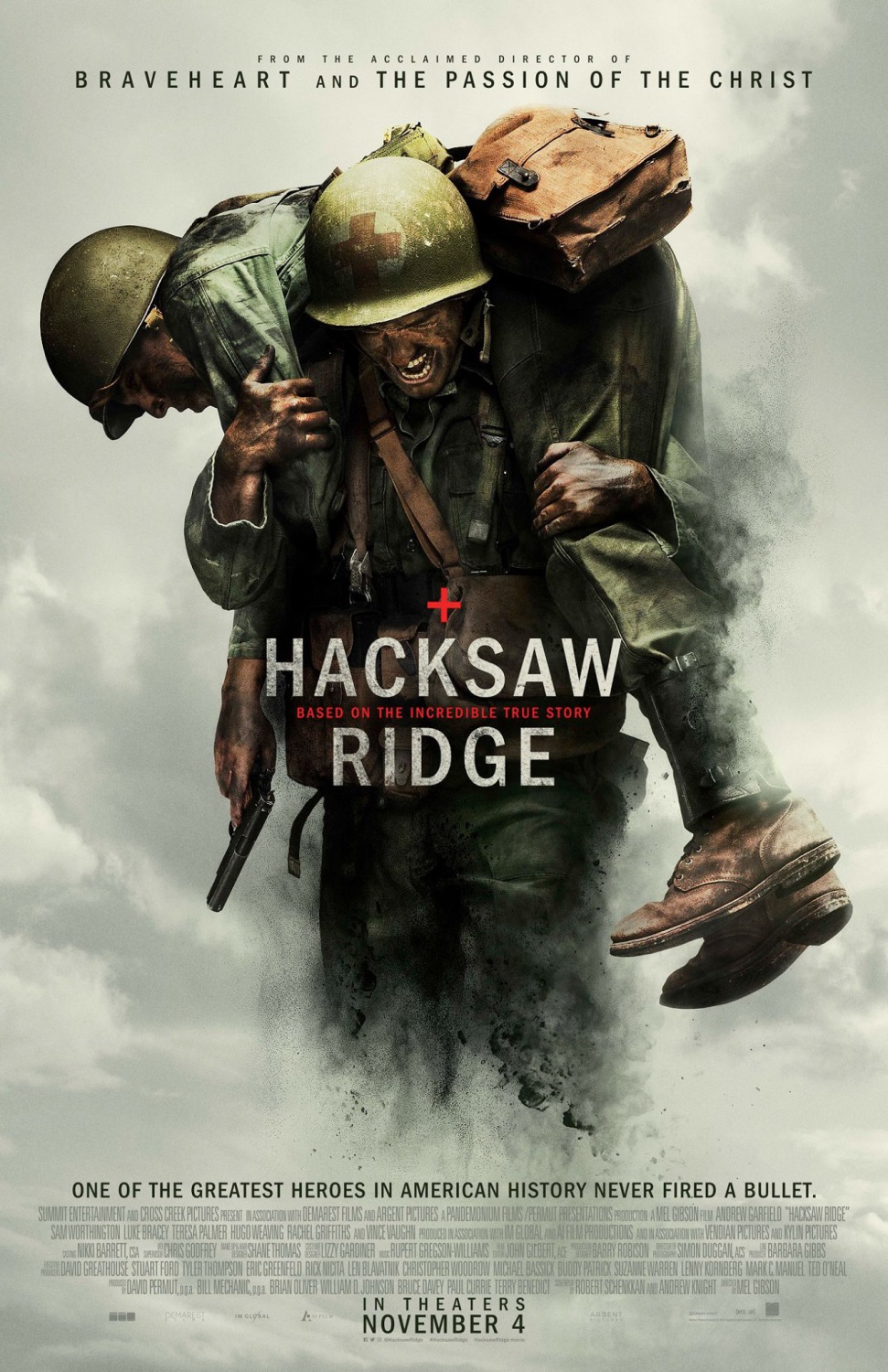 Image via http://www.impawards.com/
Desmond Doss was a conscientious objector during World War II and ended up receiving the Medal of Honor (
along with tons of other recognitions
) for his heroic and courageous (
definitely an understatement)
efforts to save
75 troops
in the battle of Okinawa.
This book,
Desmond Doss: The Conscientious Objector
, which my sister
Trina
kindly gifted me, narrates his life story- everything from his childhood down to what Desmond was thinking during the war. Written by his second wife Frances, this book was a light and very interesting read.
If you love reading the book version of popular movies then you'll love this one. There are a bunch of details that aren't mentioned or shown in the movie that are in the book and it really gives you a more in-depth look into Desmond's character. I love learning more about historical figures and this book helped me to better understand the kind of man he was.
GIF via Tumblr
Without giving too much away, I thoroughly enjoyed this book because as I was reading it, it felt like my grandfather was telling me the story. There are
no flowery words
or
deep phrases-
it is a straight to the point and honest account of what went on. The beautiful part about this was that Desmond didn't want to write the book himself because he didn't want his story to veer away from the real star- God. From his favorite Bible verses to sayings he picked up along the way, the book is filled with bits you can munch on and reflect on. Did I mention all the awesome pictures too? You get to see what Desmond and his family actually looked like!
GIF via ericsiggyscott.files.wordpress.com
Desmond's Faith was astounding
. From his Faith as a child all the way till after the war, fame and awards, he went through everything with God. And he was
always grateful
. As a Christian growing in my Faith, this book was the perfect reminder of who holds the cards in our lives. And who deserves all the credit and praise. Desmond remained humble despite the recognition, admiration and praise from his peers and the media. God continued to give him blessing after blessing but still didn't stop Desmond from experiencing trials and challenges. The beauty of this book is that in a way, not only was it entertaining and insightful, but it made me realize that with how precious and limited our time is on Earth, we should truly make the most out of it. This book was a beautiful read.
If you guys are into true stories and uplifting accounts of ordinary people doing extraordinary things, I suggest you give this book a read. It is AMAZING! You could finish it in one sitting, that's how interesting and addicting it was!
Order Desmond Doss: The Conscientious Objector here.
Read any good books lately? What was it?