Simple Skincare: My first REAL skincare story and routine
2:45:00 AM
*This is a completely unsponsored post. All products were bought with my money. All opinions are my own.*
All my life I've been putting off the idea of investing in a
skincare routine
. I never thought I needed it. I would wash my face with Physiogel once in the morning and once at night and call it a day. But a few months ago, after reading countless skincare blogs, watching a ton of Youtuber's routines and the constant (loving)
nagging
reminder of my mother, I finally bit the bullet and decided to take the plunge.
Now before anything else, let me tell you that my skin is like, the ultimate
poster child for sensitivity
. There could be the
tiniest
amount of fragrance in a facial wash and I breakout faster than you could say "
Dangggg girl
" Overly exaggerated? Maybe. But true?
Yes
. Did I mention is was super dry too?So you could just imagine why I was putting it off and how much research I did before purchasing any items.
With my überly sensitive skin in mind, I ended up choosing to go with the brand Kiehl's. There was just something about how every Youtuber and Skincare blogger I loved raved about their products and how every time I would go to the mall I'd see one of their quirky shops with that disturbingly cute skeleton decoration by the window.
One thing I love about Kiehl's is how
AMAZING
their customer service is. Once you enter the store, someone immediately approaches you, ready to assist you in any way that they can-
skinwise
(
#possiblesexualinnuendo
). I went to the Rockwell branch and was happily assisted by Ysh. She listened to my skin story and showed me a bunch of different products they had and what they were for. I was beyond overwhelmed. Seriously I couldn't believe how many millions of things one could put on their face (
again with the sexual innuendoe
s) I guess she could see it on my face as she immediately comforted me, telling me that I didn't need to purchase everything she was talking about.
SNAPS FOR KIEHL'S EMPLOYEE TRAINING.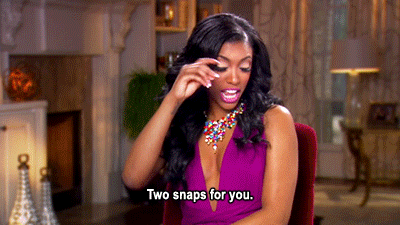 That's another thing I love about their employees- they don't force anything on you (
#etonanamansexualinnuendo3
) so, after about 20 minutes testing out different products on my hand and neck, I finally decided on a toner and an eye cream. when she rang up the bill, a part of me died a little bit. Yes they're not the most expensive brand of skincare out there, but they're not ridiculously cheap either. But I saw it this way: If I can spend on clothes and shoes and makeup, I should be able to invest on my skin. It's the only skin I've got and I need to start taking care of it as early as now.
I didn't feel so bad though because Ysh gave me a ton of samples to try out and later on add to my routine (which I did- those samples tho) Alright enough with my yapping. Here's my skincare routine:
SPECIAL MENTION goes to my boyfriend Nico for buying me my moisturizer all the way in Hong Kong because it's been out of stock here for ages!
Morning Routine:
Cleanse - Physiogel Cleanser
Eye cream - Kiehl's Creamy Eye Treatment with Avocado
Moisturizer - Kiehl's Skin Rescuer

Sunblock
Evening Routine:
There you have it! My skin has never felt softer, smoother and plump! I had no breakouts as well. For those wondering I got my Nature Republic Cleanser and Green Tea Seed Serum from Korea, but I know there's a Nature Republic stand in Landmark Makati. As for Innisfree, I think it's just in Korea. :(