5 Things You Can Look At Differently (That May Change Your Life)
9:40:00 PM
Made this myself YAHOOO!!! #learnin Haha
So I'm sitting on my desk, staring at my screen with the biggest smile on my face as I type this. I don't know but even with everything that has been happening lately, from personal problems to traffic, to the negative news on TV and weird weather, I can't help but be, happy.
Tumblr
I guess in order to survive this life, we really need to learn to just be, well, happy. So I thought about a couple things that I've been doing that me become less annoyed/sad, and just happier. Hopefully this can help you reevaluate things and maybe try to be happier instead of letting life's challenges get you down. :)
1. A new day to start over (Waking up early)
Google Images
Didn't like how yesterday went? Wish you could've done or handled things better? Well lookie here! You're blessed with a new day!
This was actually one of my hardest things to change about how I saw life. I hated waking up early, I always wished I could just sleep in (especially if the day before was total crap) but you know what? A lot of people don't get a new day to start over. Some people never even wake up. That alarm clock you hear is a blessing in disguise. I know how "preachy" and "pa good girl" this all sounds but I genuinely mean it. And I'm not saying I don't still have those I-am-in-a-committed-relationship-with-my-bed-and-we-are-very-clingy-so-I'm-never-gonna-leave BUT it does help me a lot when I remind myself that I have a fresh new day to do things differently.
You always have to remember that things can be fixed, no matter how badly you think it's messed up.
Fought with your friend/boyfriend/girlfriend? Fix it.
Didn't finish your homework/report on time? Finish the next one earlier.
Didn't stick to your diet? Eat better today.
Late for work/school? Leave earlier.
Forgot to bring something you needed? Prepare and pack everything the night before.
We can never change the past but we can definitely learn from it. We can always improve our future. :)
2. Time to plan the day, "ME Time" (Being stuck in traffic)
Google Images
I HATE TRAFFIC.
If you read my tweets you will know just HOW much I hate traffic. I always picture traffic as that obnoxious guy/girl you know who's always there to rain on your parade. Ang Negatron ng buhay mo. The classmate who always reminds the teacher to give homework. The officemate who steals your stapler. The jeepney driver who abruptly stops in front of you. The bus that cuts you on EDSA. Yung sobrang nakakainis na tao (SANA WALANG MA OFFEND HAHA!)
But lately (in between Twitter rants and actual live rants in the car) I've learned to use the time to fix my agenda for the day. If I need to do something ASAP, I make sure I note that it is my top priority when I get to my destination. I also use the time to make sure I have everything I need to do for the day planned out in the sense that nothing is left behind. It's a great and productive way to get through the traffic.
You can also try using the time to meditate. This is your "me time." I KNOW IT SEEMS IMPOSSIBLE, but try. You're alone in a car.... sing your frustrations out! Stuck in a bus filled with people? Bring a book as well. You can always find ways to keep yourself entertained in the middle of traffic. Mag Candy Crush ka! (uso pa ba yan? Or di lang ako cool? Haha)
3. EGR aka Extra Grace Required (Dealing with difficult people)
Google Images
I learned this term at Bible Study with my friend Lorraine. She took me once with her to her Devo Group and the leader Elaine mentioned this and I never forgot it. It is so true when it comes to difficult people in our lives.
Instead of looking at them as difficult, look at it as a situation wherein "Extra Grace is required." Maybe God is trying to teach you to be more patient. More loving. More mature. It is a chance for you to rise above whatever immaturity, negativity or just plain mean acts these people do unto you. You don't lose anything by being nice. Especially to those who don't deserve it.
Again, so much easier to say than to do. But really, extra grace can even mean just ignoring the person. You get a mean tweet? Block. Someone looks at you in a mean way? Smile (tingnan mo kung hindi siya ma awkward HAHA) It's all about YOU in the end. How YOU handle it. Someone being mean or difficult towards you, never takes anything away from you, but speaks loads about them. How you react is your choice. So choose extra grace instead. Parang extra rice lang yan, masarap at nakakaGV Hehe :)
4. Needs are always provided for (Paying the bills)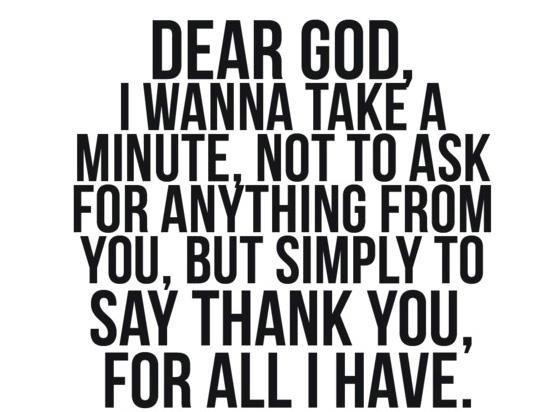 Google Images
I'm the type of person who loves getting their bills. I know, I know, I'm a weird one, but I do. I get anxious and excited when my bills are supposed to arrive because I am always in a rush to pay them. Natatakot talaga ako sa penalties! #justbeinghonest Hihi
But what ends up happening next, is quite the opposite. When I look at the amount on the bill (bills, actually Huhu) I would be so sad and stressed.
"OMG ubos nanaman pera ko!"
"Ughhh why did I spend so much nanaman!"
"How can this even be true?? They must have over charged me!"
That last one, however, is never true. I'm just a big spender talaga HUHUHUHUHU #crymeariver
Lately though, I decided to look at paying my bills differently. Now I started looking at it differently mainly for one reason:
I always have enough money to pay them.
I'm not trying to boast about how much I earn or whatever (I don't earn a huge amount of money even though I wish I did) but I always have enough to never have to worry about penalties. You can look at your bills that way too. You may not have enough money to go shopping anymore for things you probably don't need, but you will have enough money to pay for all of the things you do need. We have to remember to spend what we can afford to spend. As a confessed shopaholic, it has taken me years to try to wean off buying things I definitely don't need. I've learned to save most of my money and only buy little "rewards: for myself now and then.
Every time I pay for a bill, I always thank God. Because if you really look at it (for those that can pay their bills on time and in full) God always provides. He always makes sure things end up working FOR YOUR BENEFIT. My mom told me before that when she and my Dad first started out married, his salary was so low, that at the end of the month, after paying for everything they and my two older sisters (who were babies) needed, they would only have P500 pesos in their savings account. But look, they never went hungry, unclothed, they always had electricity, water and everything they needed. AND they still had P500 pesos. God is good. And He always provides. So thank Him instead when you're lining up to pay your bills. Because you are blessed with the resources to pay for them. :)
5. Focusing on your goal (Saving up)
Google Images
This last one is something I am currently pushing myself to develop better. As I said earlier, I am a shopaholic (trying to be sober) and I'm trying my best to set aside my earnings for my future. I love that I am so inspired by my family and boyfriend, who know how to grow their money well. I used to be so negative and annoyed at the thought of not being able to buy something because I needed to save my money. I was even MORE annoyed, when I wanted to buy something but couldn't afford it because I didn't know how to save.
You see, at the end of the day, saving money is really a GREAT THING TO DO. Instead of being like me, annoyed that you can't go out or eat in a fancy restaurant or buy a nice bag because you need to save, set goals for yourself and for your savings.
Right now, my own personal "Savings Goal" is to have money to be able to spend in Korea in January. My sister and Mom planned a trip and we are each paying for ourselves- from food money, to pocket money to accommodations, we are all chipping in and being independent from each other. So whenever I get annoyed at the thought of saving (especially when I see friends or people just shopping away Huhu) I always remind myself of my Korea trip and how I'm saving so I can enjoy my money wisely later on. Saving becomes less dreadful and more fun when you try to focus it towards a goal. :)